How are EPS Thermocol Insulation Sheets Beneficial For Your Home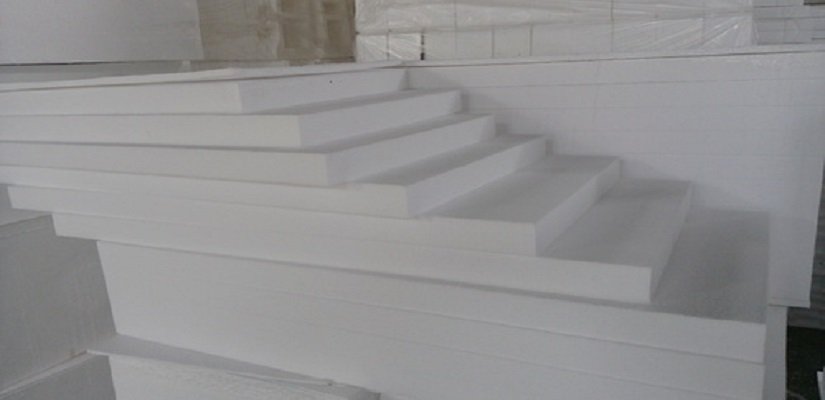 Thermal insulation can be characterized as the procedure which helps in the decrease of the transfer of the heat from outside to inside. Thermal insulation empowers consistency in room temperature by keeping the room cooler in summer and hotter in winter all things considered. It is energy saving as the transfer of heat from inside to outside and the other way around is restricted.
Largest Thermocol Insulation Materials Manufacturer in India
Thermocol Insulation Material is broadly known for its lightweight, tough and extreme heat resistivity. The material is made for thermal insulation. Fundamentally, it does not let the heat conduct through the sheet. Thermocol is a lightweight and heat resistant, in this way, this insulation material is a perfect decision to use in different mechanical systems and processes that require thermal insulation. Aside from this, our clients can approach us to get the Thermocol Insulation Material at the market leading cost.
While rendering this service, our highly experts use both ND and TF quality thermocole of up to – 20 degrees C. Highly advanced tools and technologies are used by experts to do protection strategy with most extreme flawlessness and to inspect framework absolutely before rendering services. We guarantee powerful and productive cold insulation of refrigeration frameworks, refrigerated vans, cooling hardware and a few other low-temperature applications. Our 24*7 accessibility of offering this Thermocol Insulation service make us mostly recommended among customers from numerous years.
EPACK India offers a huge collection of hot and cold insulation items. These items are used in different segments for various insulation applications. Its prominent features include good thermal resistance, excellent chemical resistance, fine heat resistance and dimensional stability. All the hot and cold protection items can be altered by customers' details.
Thermocol Pipe Section
Reduce your costs and conserve energy by properly insulating your industrial processing establishments with our excellent quality insulation material. EPACK India is the largest manufacturer of thermocol pipe section in India since 1989.
Thermocol Insulation Sheets
We offer premium quality EPS Insulation Sheets in various sizes. These sheets are material for Cold stockpiles, refrigerated vans, portable cabins and rooftops or walls of buildings. Our sheets help to keep up lower temperatures. They are non-biodegradable and have high durability. These sheets have a great finish and are made available at affordable prices.