EPS Geofoam (Geotechnical Expanded Polystyrene) Simplifies Building Construction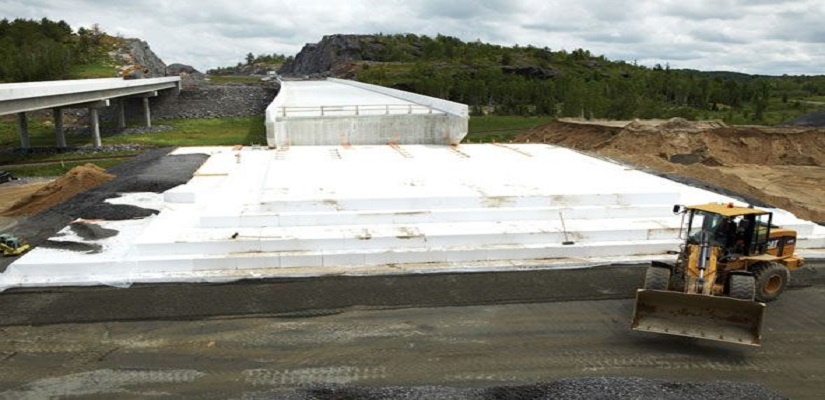 EPS geofoam depicts low-thickness cell plastic foam solids used in geotechnical applications, for example, lightweight fill for landscaping and construction on delicate ground, slope stabilization, and holding divider or projection refill. It is additionally valuable in roadway and runway sub level, as well as low density foundation insulation. EPACK is a leading provider for EPS geofoam in India for use in various conditions, for example, development and finishing!
EPS geofoam is an ideal fit, giving designers one of a kind item that works related to other, increasingly conventional materials to take care of development issues with remarkable quality and adaptability. EPS geofoam provides several unique functions not accessible with different sorts of geosynthetic materials. This multi-usefulness replaces the requirement for a wide range of items to achieve the desired results, making EPS geofoam highly cost effective.
EPS geofoam items help reduce and absorb the impacts of naturally occurring powers, for example, gravity and quakes as opposed to endeavoring to reinforce or harden a structure to oppose the powers. By working with, as opposed to against these powers, EPS geofoam gives engineers more flexible solutions to construction challenges.
Common infrastructure applications for geofoam, which also work well for various building needs, include:
Use as lightweight structural void-fill for numerous concrete and landscaping applications;
Create a zero loading factor for soft soil remediation;
Eliminate or reduce lateral loads on structures;
Lighten the driving block for slope stabilization
Reduce lateral and dead loads over existing or newly buried utilities.
Geofoam has many different and varied applications, yet the main applications include:
Slope Stabilization: Geotechnical engineers have long recognized the utility of lightweight fill to reduce mass and associated gravitational driving forces. EPS Geofoam can be from 50-100 times less massive than other fills and soils.
Embankments: EPS Geofoam embankments do not require pre-loading and removal normally associated with embankment construction on soft ground. Side slopes at 2:1 or even in vertical finish can be developed because eps Geofoam imposes very light loads on the foundation.
Utility Protection: EPS Geofoam has been used to control loading on rigid buried pipes by development of an induced trench condition.
Pavement Insulation: The design of highway or airport pavements may be governed by subgrade stress/deformation criteria or frost heave protection requirements.
Shallow Foundations: The use of EPS Geofoam allows construction of buildings with frost protected shallow foundations.