Leading and Reliable EPS Thermocol Manufacturer in Greater Noida, India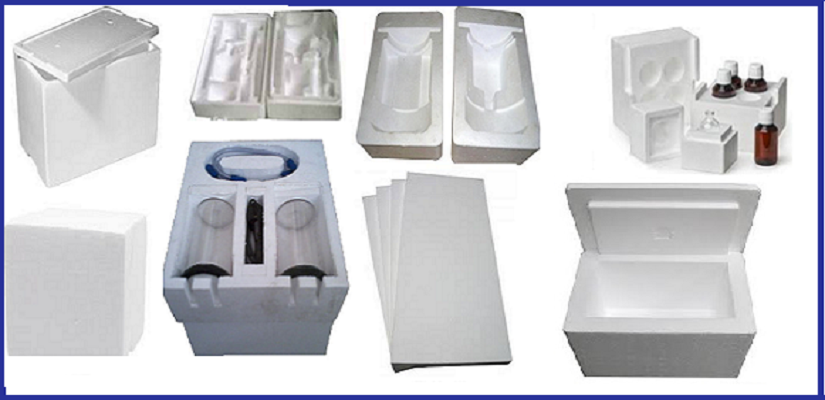 Thermocol is actually an expanded form of Polystyrene, a polymer. It is light weight products and easy in handling, thermocol has evolved to be the most sought-after material in education and packaging sectors.
EPACK Polymers Private Limited was established in the year 1989. We are leading manufacturer and supplier of customized EPS Thermocol products in India. Our products are passed through numerous parameters in order to keep their adherence to universally set parameters. Additionally, our offered thermocol products have gained exceptional value in the market for defined attributes. Our offered thermocol items are developed in different specifications to suit the demands of customers in an efficient manner. Our products are Thermocol Box, Thermocol Sheets, Thmerocol Blocks, Thermocol Insulation Pipes, EPS Geofoam, EPS floor panels etc.
We provide complete packaging solutions to the clients as per requirements. Thermocol packaging helps in retaining the quality of products. Our safe and reliable packaging ensures that products could not be damaged while transporting. Hence, there is increasing demand for thermocol packaging materials that are strong and biodegradable.
Features of Expanded Polystyrene (EPS) Thermocol:
EPS thermocol is a good example of the efficient use of natural resources.
The manufacturing of EPS does not generate any risk to health or to the environment.
EPS does not harm the ozone layer since it does not use CFCs or HCFCs in the manufacturing process.
The transformation process consumes little energy and does not generate waste.
The use of EPS for thermal insulation in the construction industry contributes in significant savings on heating and cooling buildings and a drastic reduction in the emission of polluting gases CO² and SO².
EPS packaging protects products, helping to reduce wastage and its lightweight nature helps to reduce fuel consumption.
EPS packaging can come directly into contact with foodstuff as it meets all the prevailing international health regulations.
Fungi and bacteria cannot easily grow on EPS.
EPACK India has industry experts who are proficient in all aspects of this domain and share our aim of fulfilling the requirements of clients. We have our ethical business policies, reasonable prices, and on-time delivery, we have constantly increased the number of our satisfied clients.