Best EPS Pallets Manufacturer and Supplier in India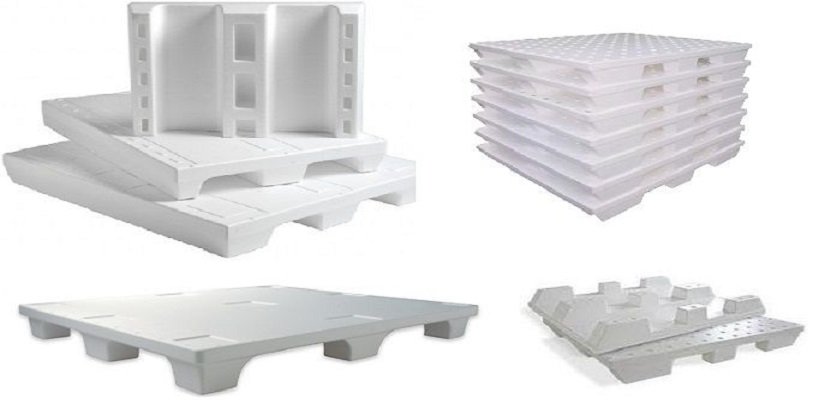 We are one of the reputed names in the market for manufacturing and supplying Thermocol Pallet. These products are manufactured with quality material sourced from known merchants of the market. Pallets are used for protecting the items from damage during transportation.
Now a days EPS pallets are being manufactured with EPS and a PVC film coating on the surface. It is comparatively very light and hence very cheaper. EPS generally has an R-value between 3.5 and 5, depending on the density and size of the EPS bead used, but it is a little known fact that the R-value of EPS is slightly higher at colder temperatures than at room temperature. It is widely used for export purpose where pallets are used just once for dispatch purpose only. Very big exporters are using these EPS pallets to export their products, saving a lot of money.
EPACK India is one of the best EPS pallets manufacturers in India. We are providing you the list if products such as light weight EPS pallets, light weight pallets, heat treated pallets with efficient and on time delivery. We specialize in manufacturing EPS pallets in Greater Noida. Because of our Thermocol pallets, we assure that the product quality is definitely good.
A business of thermocol products manufacturing to EPS pallets, thermocol boxes & thermocol customized packing materials of various sizes and varieties which is basically required for export packaging purpose in industries and also in most of the pharmaceutical companies.
As nowadays more and more industries are engaged in exporting machines and other items, need for EPS thermocol pallets and thermocol boxes has also increased inline.
This very fact is encouraging for fast growing business of company. Specialty of this firm is to manufacture top class EPS pallets and thermocol items as per the requirements of its esteemed customers.
Some of the noted features of the products are mentioned below:
Light weight
Available in varied dimensions
Durable